The Vepr shotguns are imported in its original configuration directly from the Molot factory in Russia. The Vepr 12 is a shotgun designed for self-defense, hunting, range shooting, and 3-gun competitions. Based on the RPK standard, the Vepr 12 shares the same legendary characteristics of extreme reliability in harsh conditions as the RPK. Today we want to talk about three Vepr shotgun models.

The Vepr 12 Gauge Shotgun is a popular choice amongst competitive shooters. It comes standard with a polymer grip, fixed NATO polymer stock, RPK style windage adjustable rear sight, and a factory 5-round magazine.

The Vepr 12 Shotgun comes with many of the same features as the Vepr 12-07 with some key differences. It includes an original AK enhanced ambidextrous safety lever, a side-folding stock, and some US factory made parts such as the handguard, trigger, and pistol grip.

The Vepr 12 Thumbhole Stock is similar to the Vepr 12 Shotgun with the most significant difference being in the stock itself. It is constructed with a single piece of wood and can be attached to a sling. Over the years this wood piece has defined the look of this particular model, becoming popular amongst collectors and enthusiasts.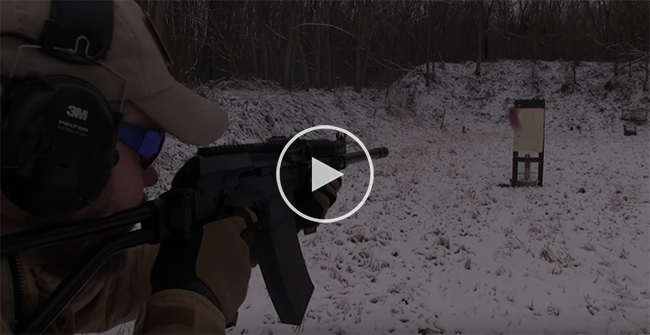 To see the Vepr 12 shotgun in action, please watch this video review by The Military Arms Channel. Though it was shot back in 2012, it features many of the highlights that put the Vepr 12 in a class of its own.