If you own a REX Zero 1S pistol and have always wanted a threaded barrel you could drop in – look no further! Factory OEM threaded barrels for the 1S series are now available. You can switch out the barrel on your 1S into a threaded barrel. By doing so, you obtain the option to equip a suppressor. It is vital to use a well-crafted threaded barrel to ensure the performance and reliability of your 1S.
A faulty threaded barrel can damage your handgun and/or the suppressor. Offered through FIME Group, the Rex Firearms OEM threaded barrel is a high-quality product you can depend on for its durability, quality and long lasting service life.
Threaded Barrel (SKU: REX-601841)
4.9″ 9mm Threaded Barrel with 1/2×28 thread protector for
the Standard series of Rex Zero 1 pistols.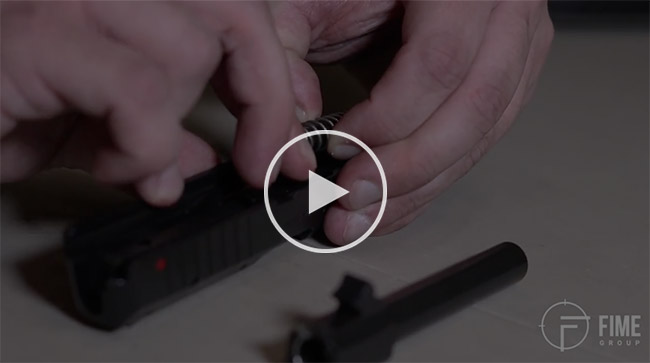 Installation of the threaded barrel is quick and easy. If you need assistance swapping out the barrel on your REX Zero 1 Standard, please contact customerservice@fimegroup.com.