Built on the same standard as the military RPK, Vepr rifles are 50% more reinforced than a standard, stamped AK rifle. Each rifle has been manufactured using state of the art technology, effectively creating a robust rifle that will last through not just a lifetime but for many generations to come. The RPK-style barrels are hammer forged and chrome lined using techniques that make them four to five times stronger than a standard AK barrel. The ergonomics and padded stock reduce recoil, making for an enhanced shooting experience ideal for the range or hunting.
Due to the US sanctions, we can no longer import Molot Veprs. Most of the units that were available just a year ago are gone. While we still carry a limited amount of Molot Veprs, our stocks are depleting quickly. Please check with your distributor or retailer to see if they still carry a Vepr product.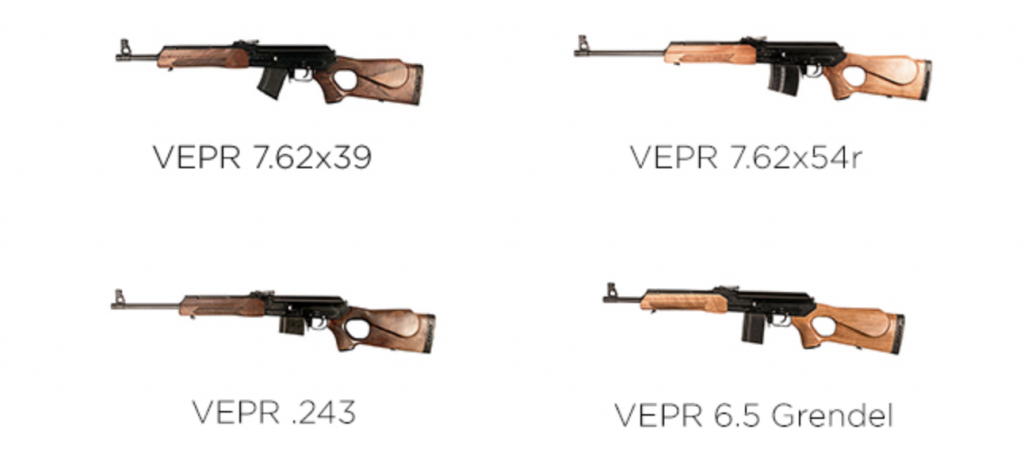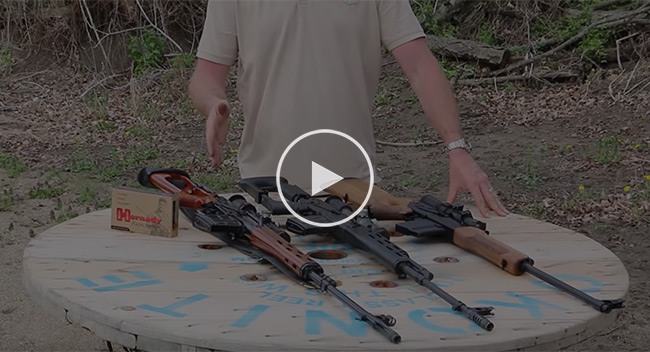 The VEPR is one of the three guns that is featured in this video review by The Military Arms Channel. To learn more about the Molot rifle, please watch this in-depth review for more details.